Introducing the California Cowboy Coffee
With the holiday season upon us, there's a unique joy in creating new traditions. This year, Alisal Ranch invites you to be a part of a new holiday ritual with our California Cowboy Coffee. We're thrilled to offer you a cocktail recipe that promises to blend the warmth of the holidays with a hint of Western spirit, right in your cup. Indulge in this holiday drink, infused with vanilla, hazelnut, aromatic spices, and a robust espresso kick.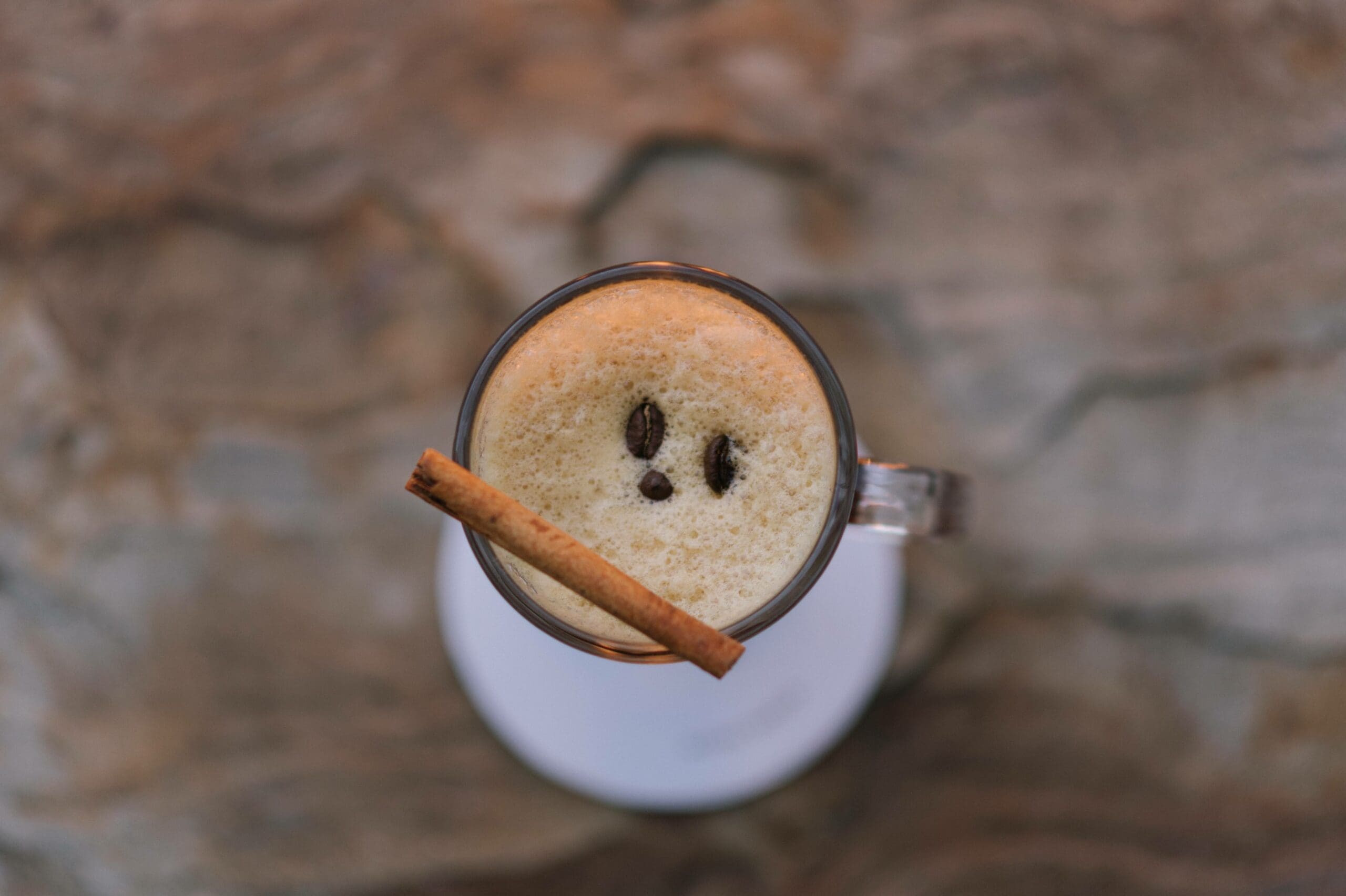 Craft Your Own California Cowboy Coffee
Prepare to delight in the rustic charm of our holiday special — the California Cowboy Coffee. Here's what you'll need:
– 1 1/2 oz premium cane rock rum
– 3/4 oz Frangelico liqueur
– 1/2 oz Licor 43
– 1/2 oz vanilla bean simple syrup
– 1 shot of freshly brewed espresso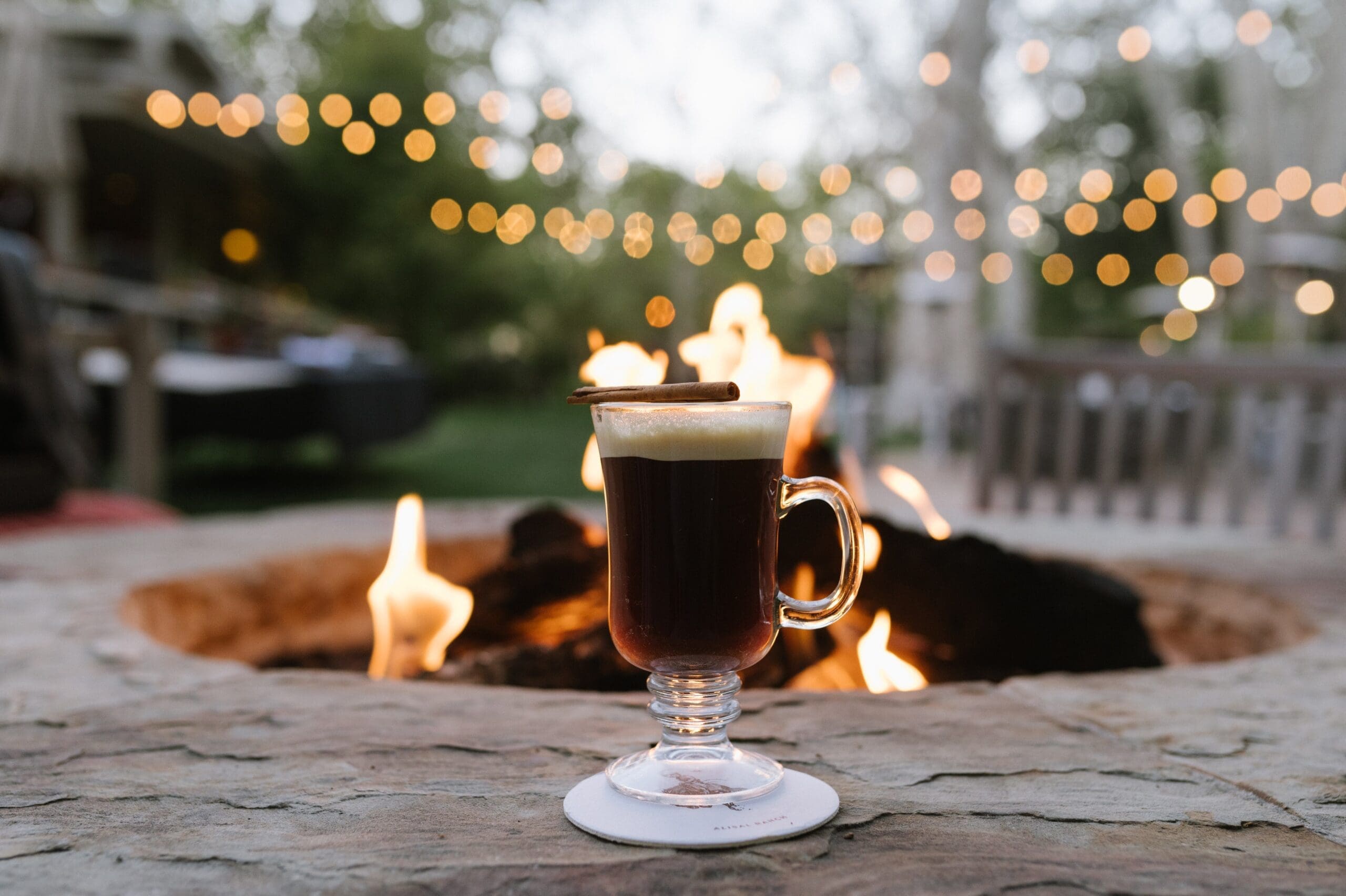 Instructions:
1.Shake It Up: Combine all ingredients in a shaker. Vigorously shake to blend the flavors.
2.Strain: Pour the mixture through a strainer to ensure a smooth drink.
3.Pour: Transfer the liquid into an Irish coffee cup.
4.Garnish: Add a cinnamon stick for a seasonal scent and top with coffee beans for the perfect touch.
The Essence of Our Sip
Crafted with the discerning ranch-goer in mind, this drink reflects the warmth and quality that Alisal embodies, offering comfort after brisk winter days outdoors. The California Cowboy Coffee has quickly become a beloved fixture at the ranch.
Pairing Your Drink with Exquisite Eats
Elevate your holiday drink with the perfect companion—a slice of Elizabeth Poett's Spiced Honey Apple Pie. This duo is sure to be the highlight of your holiday celebrations, delighting guests and encouraging seconds.
Join Alisal Guest Ranch's New Tradition
We're thrilled to extend a piece of our new tradition to your festive celebrations. May this California Cowboy Coffee become a treasured addition to your holiday customs for years to come.
We're eager to see how the California Cowboy Coffee brightens your holidays. Share your creations by tagging us on social! @AlisalRanch. Better yet, join us at the ranch to experience our traditions in person. Book your holiday stay now!
Stay in touch with Alisal Ranch.
Sign up for our newsletter to stay in touch with Alisal Ranch for special offers, news, and the latest on all of our Ranch friends.
you may also like...
November 22, 2023
Andy Husbands' Corn Bread & Classic Pulled Pork
Embark on a culinary adventure with Andy Husbands, a celebrated chef known for his expertise in barbecue cuisine.
October 27, 2023
Elizabeth Poett's Spiced Honey Apple Pie
A big apple pie is the perfect fall or holiday dessert..
Shishito Peppers with Chickpea Miso Aioli Dipping Sauce 
Grilled local shishito peppers for the perfect summertime appetizer.
Subscribe to our newsletter
Stay in touch with Alisal Ranch.
Sign up to hear the latest on special offers, news, and events happening at Alisal Ranch.