Dreaming of Alisal Ranch - Kathleen Cochran
During these times, we wanted to share some of our favorite moments of Alisal Ranch that we're dreaming of and we look forward to welcoming you back. We'll be waiting!
From the head of Alisal Ranch team and General Manager of the property, Kathleen Cochran shares her favorite moments at the Ranch and those she's looking most forward to when guests return. We invite you to enjoy her story and watch her favorite ride through the Sycamore Grove. We can almost hear the laughter; smell the BBQ and dream of those moments to come.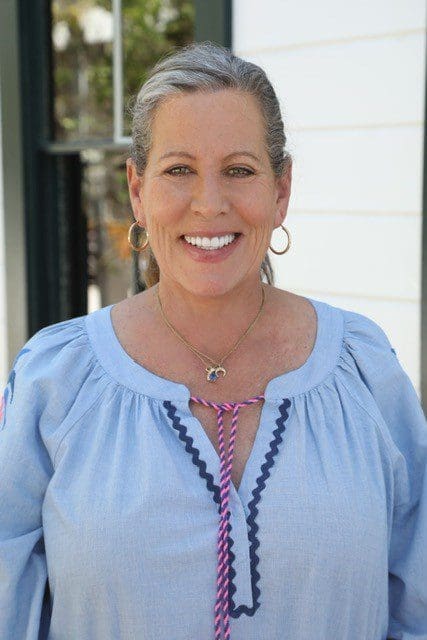 "Alisal Ranch has been a guest ranch for nearly 75 years, and during that time has hosted literally thousands of guests from Old Hollywood celebrities to families that have now been coming for generations. For me Alisal Ranch is about the people—those who work here, and those who choose to create some of their most special moments here. When I look out around the Ranch it's almost as if I can see and hear the guests who have walked these paths and stayed in these rooms, had drinks in the Oak Room, or ridden out on a trail. What I dream of most is seeing guests and staff returning to Alisal—children playing on the Oval, parents relaxing on their front porches after a day of activities, a gardener tending to the flowers, and a chef lighting the barbeques and a haywagon full of friends and family riding through the Sycamore Grove on their way to the Adobe for breakfast. I dream of the day when I walk out and hear laughter, smell wood smoke, and see people walking back from a ride, or an afternoon spent at the pool."
– Kathleen Cochran, General Manager
Stay in touch with Alisal Ranch.
Sign up for our newsletter to stay in touch with Alisal Ranch for special offers, news, and the latest on all of our Ranch friends.
you may also like...
August 23, 2023
Celebrating Local & Ranch Events this Fall
Visit this fall to experience ranch events like BBQ Bootcamp and Wildwonder or stay at Alisal Ranch and explore local wineries and festivals.
April 1, 2023
Meet Brandon: Director of Equine Operations
Meet our new Director of Equine, Brandon, and learn about our new riding programs.
April 1, 2023
The Best Ranch Views from Alisal Ranch's Lead E-bike Tour Guide
Get to know Earl Richmond, lead guide for Alisal Ranch's pedal-assisted e-mountain biking tours. Learn more about these guided adventures and what to expect before booking.
Subscribe to our newsletter
Stay in touch with Alisal Ranch.
Sign up to hear the latest on special offers, news, and events happening at Alisal Ranch.