New Romance Package Helps Couples Increase Connection
Traditionally, Valentine's Day has been associated with flowers, wine, and chocolate. These gifts are a staple to the holiday but, this year, we are all longing for more connection. Alisal Ranch is offering the perfect solution: a 2-day, 3-night Romance at the Ranch package filled with bonding activities for you and your mate, sure to bring that special spark back into your relationship.  From Sunday, February 12th through Wednesday, the 15th, every day will feature exclusive opportunities for connection, communication and intimacy.
First you will arrive on-site to enjoy your customized itinerary filled with activities arranged in advance with our concierge such as horseback riding and golf. On the first day you can place a complimentary order for your Romance picnic basket lunch with a bottle of rosé wine to be enjoyed anytime throughout your stay. Take it to the lake or enjoy during a wine-tasting adventure in the Santa Ynez Valley. As part of the package, each couple will receive a private room with flowers, sparkling wine and chocolates from Valerie Confections. (You didn't think we would forget the flowers, wine, and chocolate, did you?)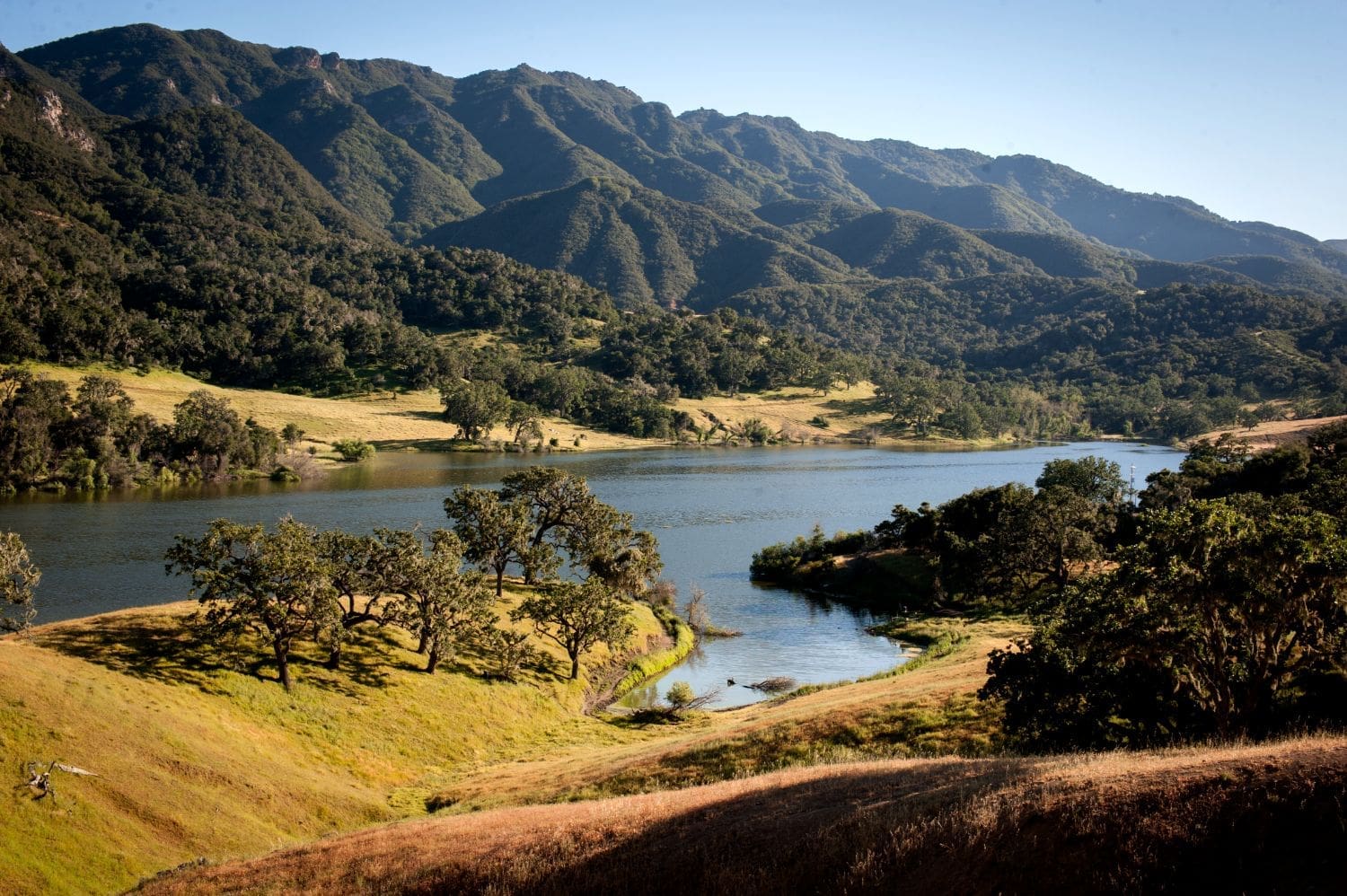 To enhance your stay, you can attend any, or all, of the three different classes designed for romance. Romance at the Ranch includes a cooking, cocktail-making and dance class. All experiences are sure to lead to laughs and more ways to get close to your partner.
Ranch's Chef Erik Sandven, will lead a hands-on cooking class where couples can build artisan pizzas that will be cooked in the wood-fire oven. "We use local oak harvested right here on the ranch," explains Sandven, whose own cooking style incorporates flavors of the Mediterranean into his California Central Coast cuisine. During the class, Sandven will utilize a variety of cooking methods such as smoking and grilling toppings, helping guests create the perfectly balanced pizza. "Our pizzas are next-level," he boasts, "thanks to the bounty of fresh ingredients we have at our fingertips here in the Santa Ynez Valley." Sandven is looking forward to teaching the class and ensures it will be a "fun and engaging experience".
Local mixologist, Christopher Hewes, will be teaching couples how to craft the perfect cocktail (or mocktail) using fresh ingredients found in the Santa Ynez Valley. "My whole thing is making fresh cocktails using ingredients from the farmers markets," explains Hewes, "Right now I'm looking at bringing locally-sourced ingredients like arugula, mint, basil, blackberries, passion fruit, raspberries, honey and I'll do some foraging for fun flowers and things like that. I do a lot of things on the whim." So much so that he is going to customize cocktails for each person on-the-spot. "We'll find out what people like and don't like. It's 'dealer's choice' cocktails based off of what you like: spicy, bitter, stirred-style, spritz-style, etc.".
Hewes knows that certain drinks get a bad reputation due to negative experiences guests have had in the past. "If they've had a bad past experience with a certain drink," says Hewes, "I can probably get them to like it when it's in the proper format." The 38-year-old drink master has been behind bars for almost twenty years now from dive bars to Michelin restaurants to night clubs. He is the son of famed bartender and cocktail historian, Jim Hewes, of Round Robin in Washington D.C.'s Willard Hotel, best known as the "residence for presidents". The senior Hewes was given a Lifetime Achievement Award by D.C. Craft Bartender's Guild in 2010.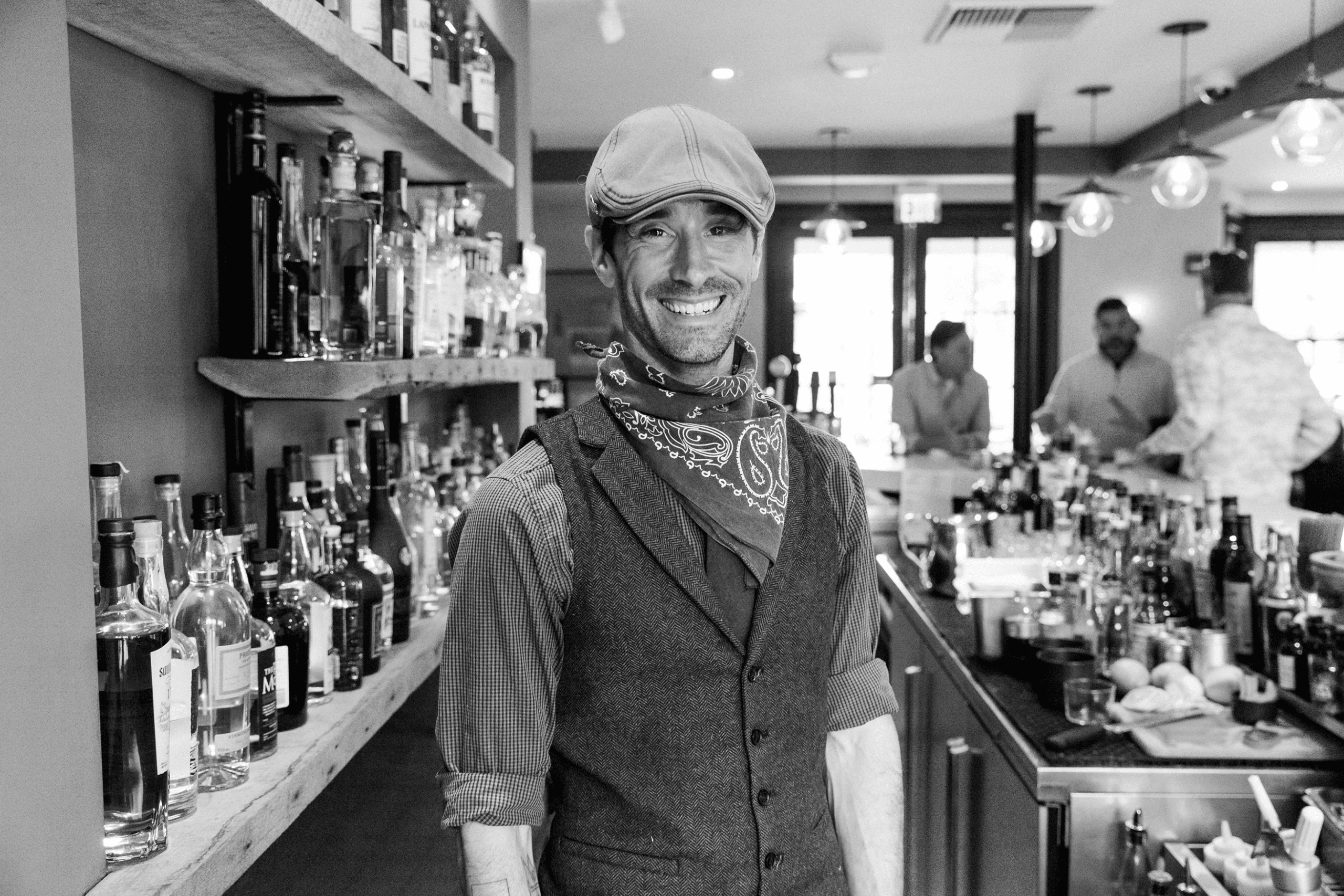 Hewes encourages guests to have fun with their cocktails. "All of the cocktails will have a Valentine's theme. Couples can help name each other's drinks to go with the theme or pick a name that means something special to them. Then, after the class, they can go to any bar and teach the bartender how to make their signature cocktail."
For those ready to get their feet moving, Chiloni Huffman will be teaching a Western dance class to help couples get their groove back. Have two left feet? Don't fret! Chiloni will help all couples find their rhythm. The class will include dances such as the two step and contra line dancing. Don't forget to pack your dancing boots!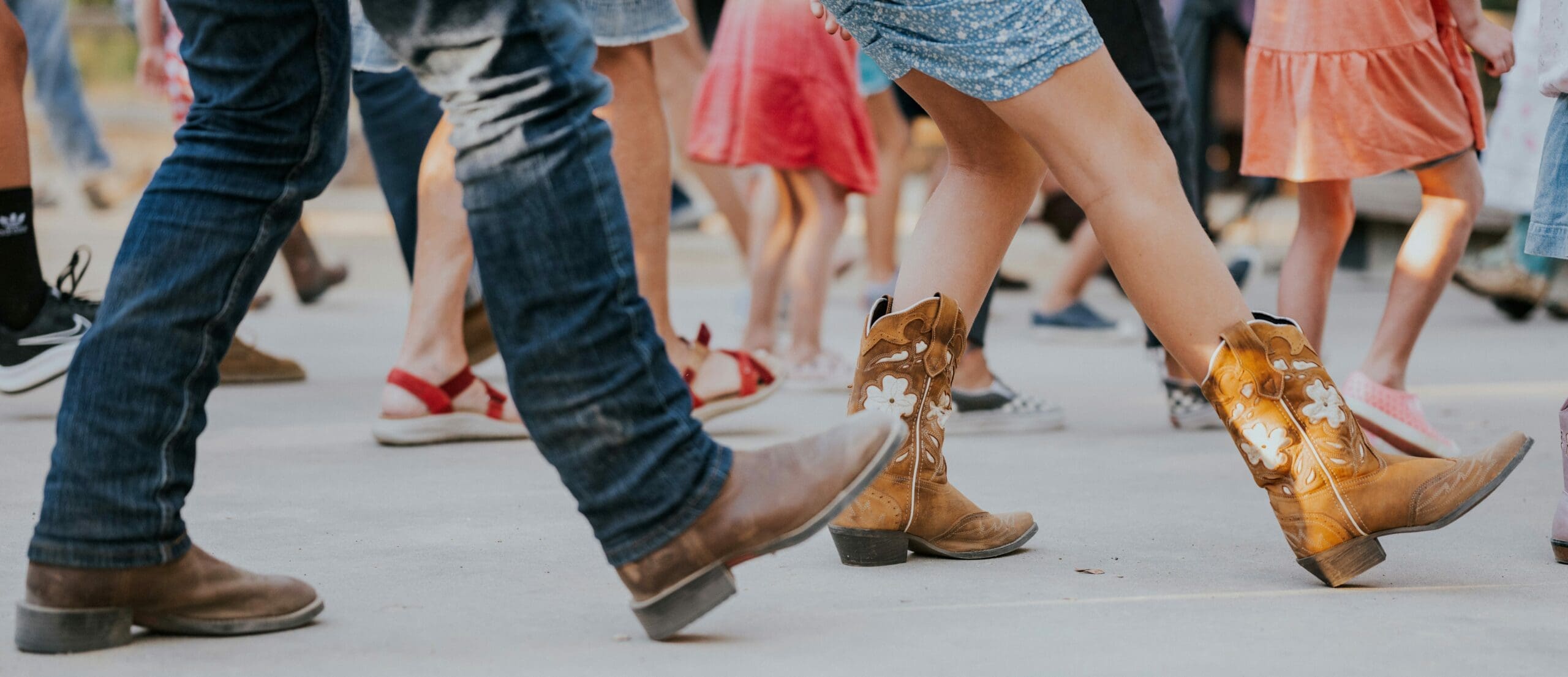 Perhaps the most intimate of the package offerings, the Valentine's Equus Workshop is an exclusive experience only for Romance guests.
If all of the classes weren't enough, Romance at the Ranch includes a Valentine's Equus Workshop for strengthening your relationship further. The workshop is designed to provide couples with an opportunity to focus on connecting, improving communication and having a blast. Hosted by Core Connection, each individual and couple will have the opportunity to work directly with horses and to explore relational patterns. Participants can experiment with different ways to ask for support, set boundaries, and give or receive affection and attention.
Meet the hosts and find out more about the Valentine's Equus Workshop, in our latest blog post. To book Romance at the Ranch or to find out more information, click the button below. Hurry! This package is almost sold out.
Stay in touch with Alisal Ranch.
Sign up for our newsletter to stay in touch with Alisal Ranch for special offers, news, and the latest on all of our Ranch friends.
you may also like...
August 23, 2023
Celebrating Local & Ranch Events this Fall
Visit this fall to experience ranch events like BBQ Bootcamp and Wildwonder or stay at Alisal Ranch and explore local wineries and festivals.
April 1, 2023
Meet Brandon: Director of Equine Operations
Meet our new Director of Equine, Brandon, and learn about our new riding programs.
April 1, 2023
The Best Ranch Views from Alisal Ranch's Lead E-bike Tour Guide
Get to know Earl Richmond, lead guide for Alisal Ranch's pedal-assisted e-mountain biking tours. Learn more about these guided adventures and what to expect before booking.
Subscribe to our newsletter
Stay in touch with Alisal Ranch.
Sign up to hear the latest on special offers, news, and events happening at Alisal Ranch.