The Best Ranch Views from Alisal Ranch's Lead E-bike Tour Guide
Lead e-bike tour guide, Earl Richmond, takes us through his favorite views of Alisal Ranch as seen from the back country trails:
1.) Back country trail view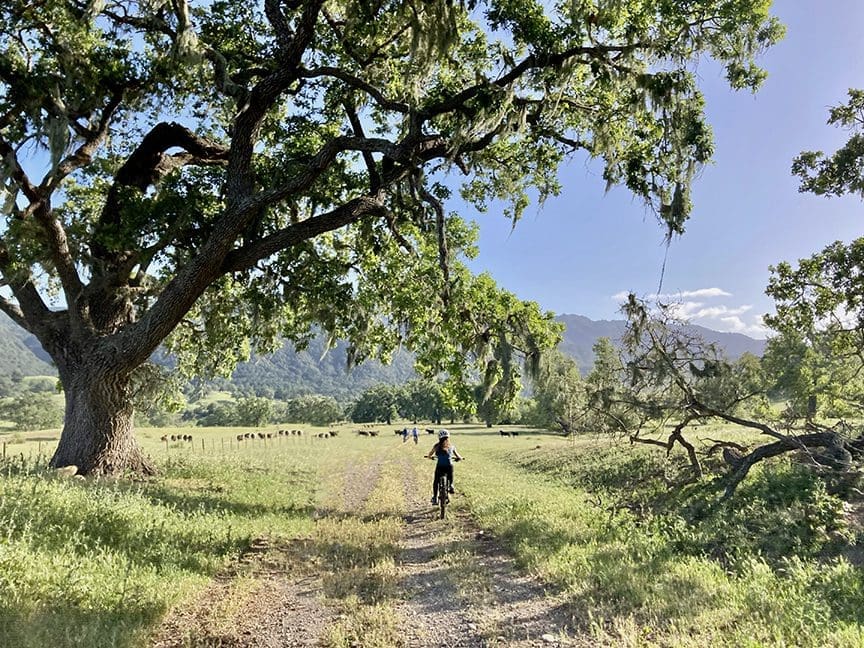 Behind Alisal Lake on the unpaved wooded trails you can find single track trails made for one cyclist at a time. Some of these trails are made by cattle and some are man made. One of the benefits of a guided e-bike tour is the opportunity to ride through oak groves that are over 600 years old. "What you're seeing hasn't really changed since the 1800s," says Earl.
2.) Meet Stephen Richmond, Earl's son and professional rider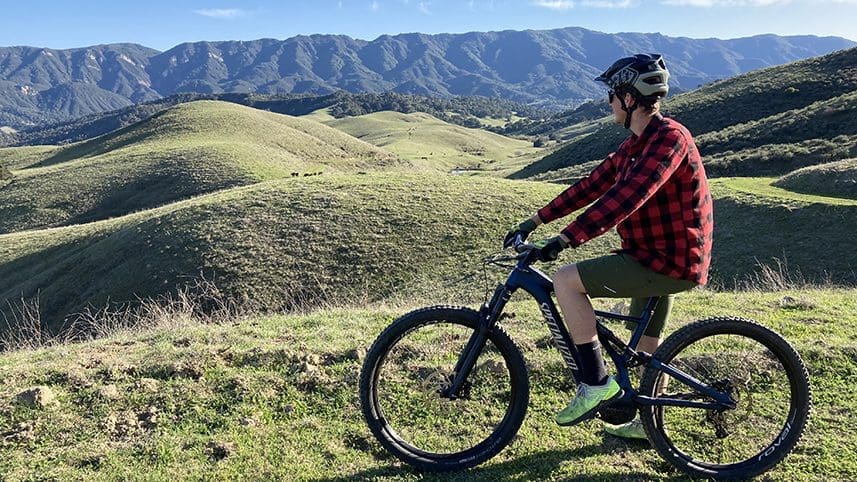 Earl's 22-year-old son, Stephen, an award-winning professional mountain bike rider who races in enduro racing (i.e. "up the mountain and back down") has become very familiar with the Ranch's many trails. Here he is on the top of Copass Ridge, looking due West, which is a 1,000-foot climb ("hence the usefulness of the e-bike").
3.) Follow the herd: or is the other way around?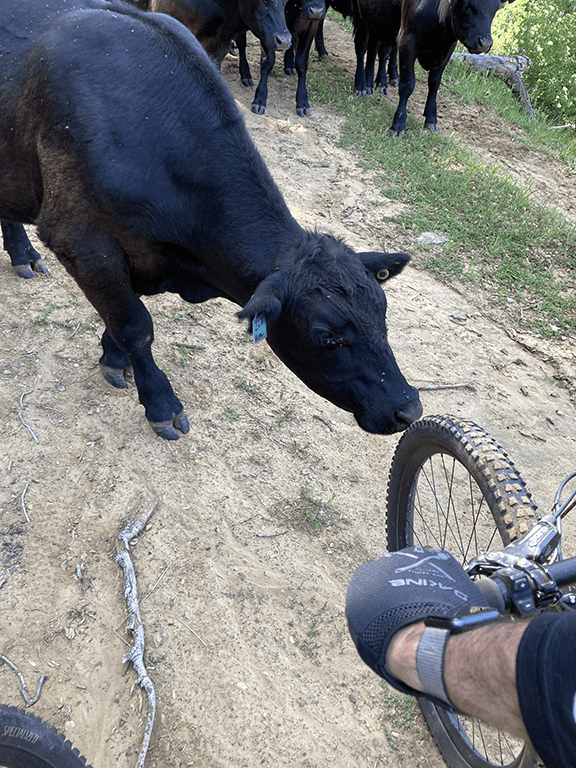 Not only are you primed to see wildlife on an e-bike tour but the resident cattle may come to greet you as well. "The cattle will come within 10 to 15 feet and before you know it, you'll be surrounded by 100 of them," says Earl. The bike group will sit and enjoy them for a bit and then earl will wrangle the group through the herd of cattle. "Once one steps backwards, the rest will follow." Earl has been known to give a "hoop holler" like a wrangler to get them to back up when the crew is ready to continue the ride. "It's a great experience for guests, even those initially nervous to be near a steer enjoy it."
4.) Deer Canyon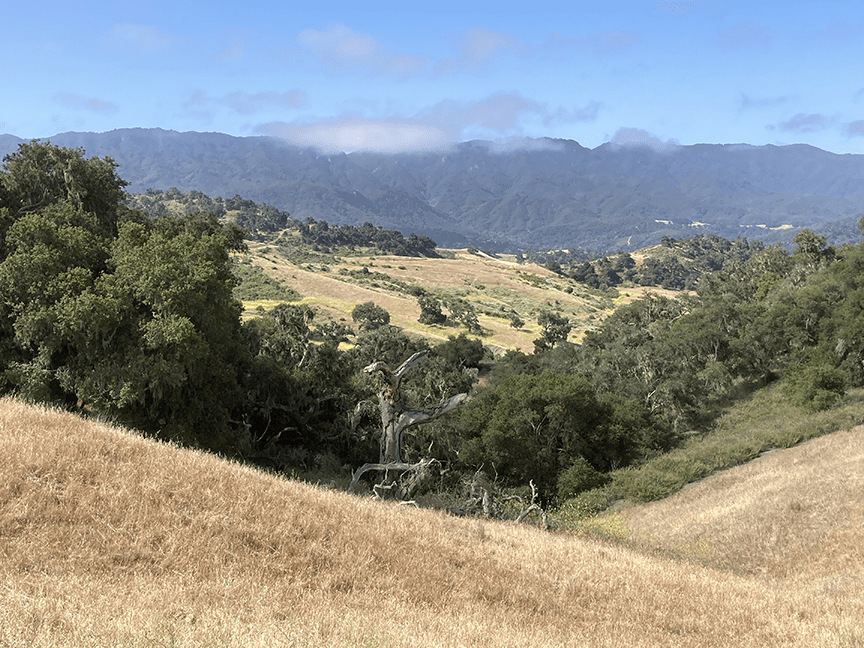 Deer Canyon is located on the east side of the Ranch, looking out toward the Santa Ynez Mountains.
5.) The many faces of cattle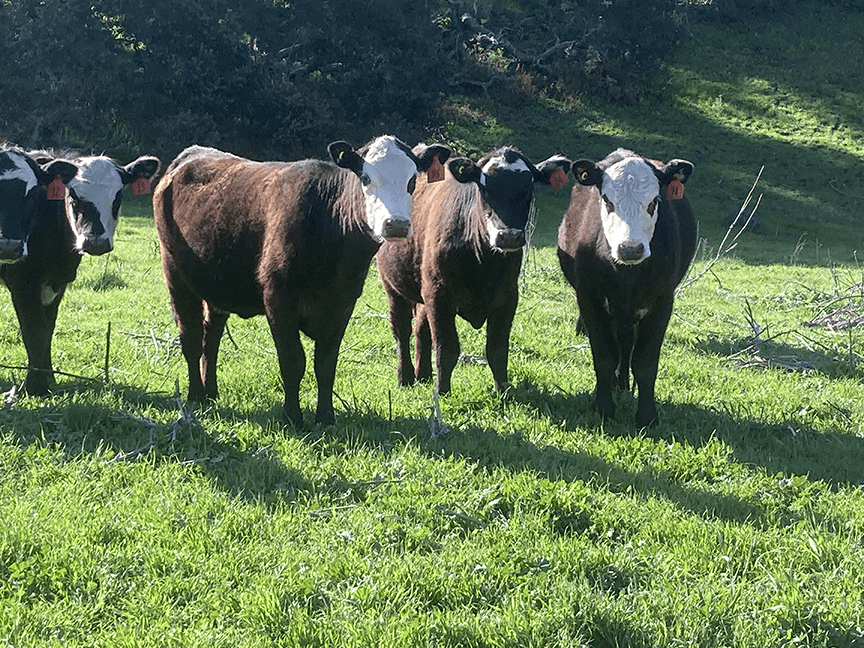 "They come up to us and look at us," explains Earl of the cow's curious nature. "They often partner up and you'll see the same cattle together. These steers have long white eyelashes."
6.) View from the top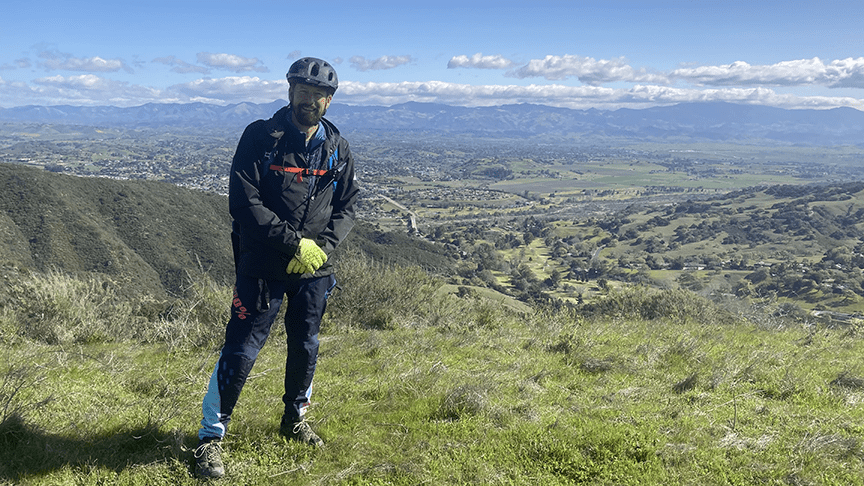 Jake Copass Ridge—named after Alisal Ranch's former cowboy poet—includes a 1,000-foot climb where you can see the River and Ranch Golf Courses. In fact, you get a great view of almost the entire 10,500 acres of the Ranch from this height. Look down on the right and see your entire ride. It's an excellent way to feel accomplished. There are three different ways to get back down, giving repeat guests many variations of this trail ride (in addition to the myriad other trails on the Ranch).
7.) Watch the sunset on Alisal Lake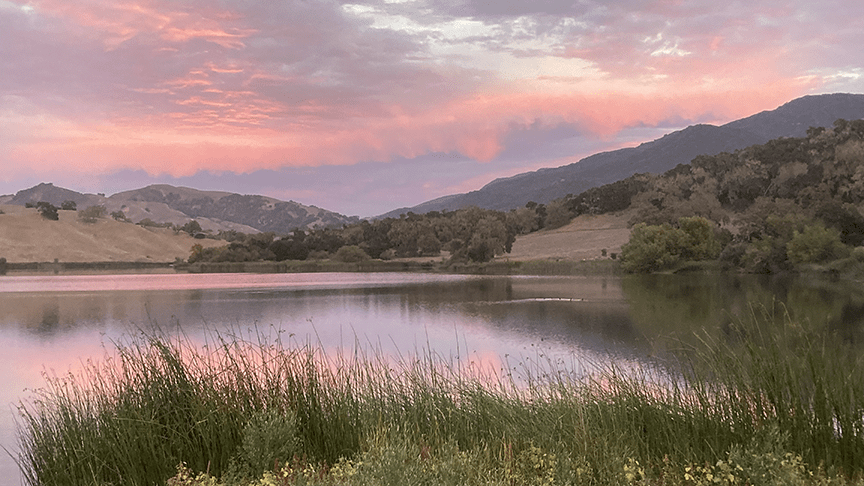 Earl takes evening riders to Alisal Lake at sunset to avoid the horseback riders, ensuring the bikes don't spook the horses. "It's a great time to see wildlife", says Earl. "We have seen black bears a few times on this trail. Don't worry, the bears ran away each time!" An e-bike tour is a great way to see this side of the Lake.
8.) The springs are flowing this spring!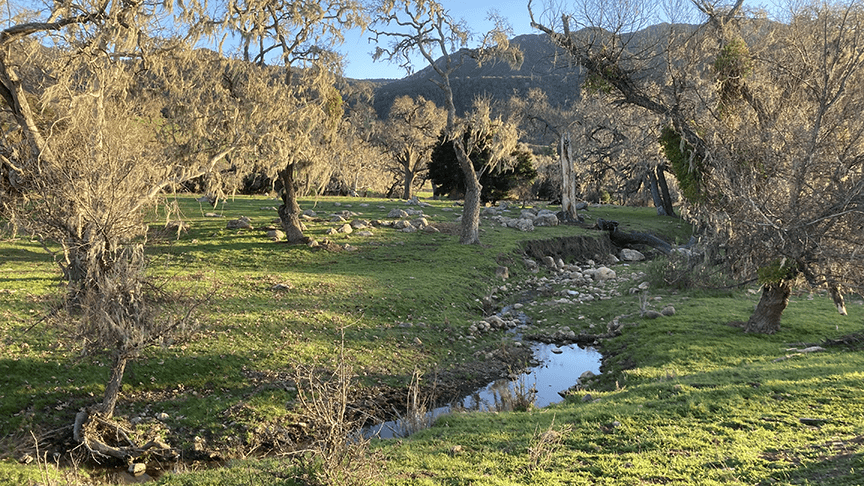 There are lots of springs on the ranch including Three Springs Trail which boasts three natural springs, one of which feeds water troughs for the cattle. The springs and creeks are flowing this season due to recent winter rains. "Thanks to the rain, there should be a lot of wildflowers this spring," says Earl.
With so many gorgeous views to take in, many only accessible by e-bike, a guided tour is a "must do" activity when visiting the Ranch. To book a guided pedal-assisted mountain e-bike tour of the Ranch, contact (805) 693-4209 or email Ranchconcierge@alisal.com. Rides are offered in the morning (8-10am) and evening (3-5pm in the winter and 4-6pm in the summer). Find out more about Earl and an inside look at our e-bike tours in our latest blog post.
Stay in touch with Alisal Ranch.
Sign up for our newsletter to stay in touch with Alisal Ranch for special offers, news, and the latest on all of our Ranch friends.
you may also like...
August 23, 2023
Celebrating Local & Ranch Events this Fall
Visit this fall to experience ranch events like BBQ Bootcamp and Wildwonder or stay at Alisal Ranch and explore local wineries and festivals.
April 13, 2023
Earl Richmond Knows the Lay of the Land at Alisal Ranch
Get to know Earl Richmond, lead guide for Alisal Ranch's pedal-assisted e-mountain biking tours. Learn more about these guided adventures and what to expect before booking.
April 1, 2023
Meet Brandon: Director of Equine Operations
Meet our new Director of Equine, Brandon, and learn about our new riding programs.
Subscribe to our newsletter
Stay in touch with Alisal Ranch.
Sign up to hear the latest on special offers, news, and events happening at Alisal Ranch.