An Inside Look at our Valentine's Equus Workshop: A Romance at the Ranch Exclusive Experience
If all of the classes weren't enough, Romance at the Ranch includes a Valentine's Equus Workshop for strengthening your relationship further. The workshop is designed to provide couples with an opportunity to focus on connecting, improving communication and having a blast. Hosted by Core Connection, each individual and couple will have the opportunity to work directly with horses and to explore relational patterns. Participants can experiment with different ways to ask for support, set boundaries, and give or receive affection and attention.
Each couple will work together as a team to be curious about their partnership and learn from Core Connection's equine partners to develop the relationship you want. Alison Hunter of Core Connection explains: "Horses are completely objective with their feedback as they respond to what's happening in the moment without their own stories, providing a fun and often silly way to play with evolving our patterns. They mirror back to us how we show up energetically in a relationship. Horses are nonjudgmental so they offer us an opportunity to explore narratives that we project onto others and how those impact our emotions and behaviors."
Co-host, Danielle Pennewell adds: "These 1,000-pound animals teach us that (A) the only thing we can control is ourselves and (B) working with others through collaboration and partnership is the most effective approach to relationships. Horses live in herds and derive their sense of safety from the group. They teach us that even subtle movements communicate huge meaning and to be intentional with our nonverbal cues. We are always communicating, even when we think we are not."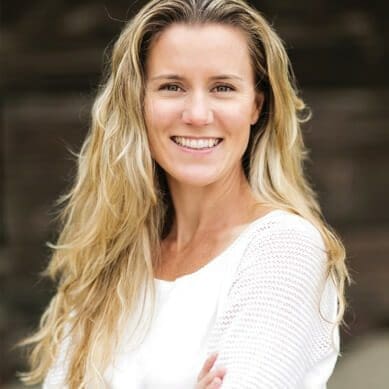 A Licensed Marriage Family Therapist in Santa Cruz and Monterey Counties, Hunter explains how she and Pennewell have applied their own training to their personal lives: "In our Equus Certification training we went through all of the exercises we are sharing with the group at this workshop and were coached by our instructors and peers throughout the year long training. I have been blessed to be around horses most of my life." She continues: "this work helps me every day in my relationships by offering tools to tune in to my authentic self while staying in connection with those I am in relationships with." Hunter describes this work as a delicate balance and a dance that we all engage in together. She says that relationships take energy and work. "I know, and horses remind me," she adds, "that if you stay in tune with yourself and you stay in the conversation with others, the partnerships will be strong and rewarding."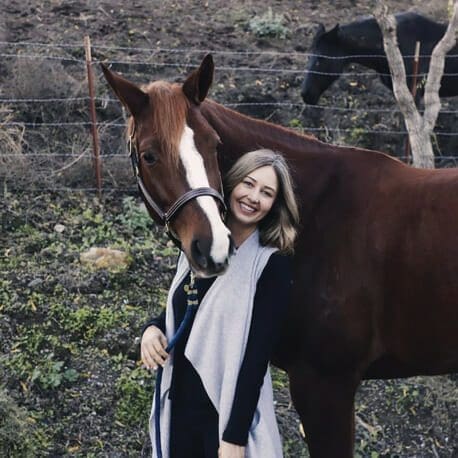 Pennewell, a Human Resources professional who grew up riding horses, has seen firsthand how horses can heal and transform various aspects of the human condition. "The lessons I have learned from horses have evolved over the years, and I continue to be amazed by their ability to meet me where I am and show me exactly what I need to see," exclaims the amateur rider. "Horses have taught me how to be present and take care of my needs so that I can show up as my best self for my "herd". They have taught me not to be afraid of my emotions, but to accept they are there and work with them to build open, authentic, trustworthy and loving relationships. It is a blessing to have a horse bear witness to all that we are and mirror back for us what we cannot see for ourselves." Pennewell describes how horses model what it feels like to simply show up in relationship without judgment. She explains how this experience can transform our sense of belonging: "As the founder of Equus coaching likes to say, horses provide a road map for humanity to rediscover ourselves and my partner and I have benefited greatly from their wisdom."
We asked the hosts of the Equus experience what to expect if you are shy and uncomfortable with expressing yourself. Hunter explained that being shy and uncomfortable with a new experience is normal and to be expected. "When we don't know what to expect, it can create feelings of excitement and anxiety. The beauty of this work is that most people in the group experience similar feelings as they lean-in to the experience. This is the power of group work, to know that we are not alone in our uncomfortable feelings and that there is power in connecting with others through these feelings, working through them and growing through the experience."
The hosts emphasize that it is important to remember there is nothing you have to "do" during this workshop. "There is nothing you can do right and nothing you can do wrong," says Pennewell. "This is just an experience—it is your experience and you are invited to engage in it in whatever way feels good to you.
"As your coaches for the workshop", we are here to support you to have fun, stay safe, and possible gain some insights to take home with you. Our goal is to share the magic and wisdom of the horses with you. We never know what will happen, but we always know it will be incredible. We can't wait to meet you all and to share this experience with you!"
This Romance at the Ranch workshop is sure to be a hit for guests and will also be available as a custom offering for private retreats and events. For an inside look into the Valentine's package, check out our recent blog post here. To book Romance at the Ranch or to find out more information, click the button below. Hurry! This package is almost sold out.
Stay in touch with Alisal Ranch.
Sign up for our newsletter to stay in touch with Alisal Ranch for special offers, news, and the latest on all of our Ranch friends.
you may also like...
August 23, 2023
Celebrating Local & Ranch Events this Fall
Visit this fall to experience ranch events like BBQ Bootcamp and Wildwonder or stay at Alisal Ranch and explore local wineries and festivals.
April 13, 2023
Earl Richmond Knows the Lay of the Land at Alisal Ranch
Get to know Earl Richmond, lead guide for Alisal Ranch's pedal-assisted e-mountain biking tours. Learn more about these guided adventures and what to expect before booking.
April 1, 2023
Meet Brandon: Director of Equine Operations
Meet our new Director of Equine, Brandon, and learn about our new riding programs.
Subscribe to our newsletter
Stay in touch with Alisal Ranch.
Sign up to hear the latest on special offers, news, and events happening at Alisal Ranch.